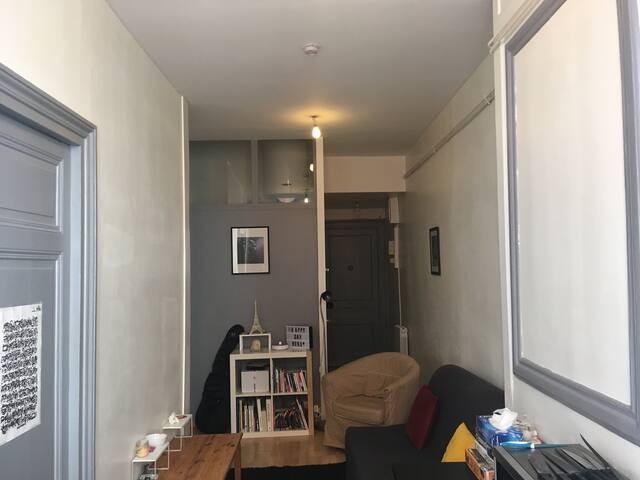 Closed Tender Travaux D'amenagement Interieur Des Nouveaux
Closed Tender Travaux D'amenagement Interieur Des Nouveaux
Closed Tender Travaux D'amenagement Interieur Des Nouveaux
. . . . . . . . . . . . . . . . . . .
Back to tenders & grants page Receive Tenders like this by email
Get free access to our Tenders & Grants Database Our service is free of charge and will always be Join Now
Afrique A propos de la région Bureaux en région Pays couverts Domaines d'activité L'emploi des jeunes La protection sociale Le travail des enfants Le VIH/SIDA Les emplois verts Normes du travail Migration économique Programmes et projets Centre de presse Actualités et Communiqués de presse Articles Multimédia Déclarations et discours L'OIT Afrique dans les médias Evenements et réunions Ressources et information Publications Fiches d'information Documents didactique
Consulter ici la liste des plans pour le rez-de-chaussée et les différents étages des «travaux d'aménagement intérieur des nouveaux bureaux de l'Organisation internationale du travail situes à Dakar, Sénégal».
Tender 09 Mar 2018 Kosovo INTERNATIONAL REGISTERED MAIL SERVICES World Intellectual Property Organization Tender 02 Mar 2018 Venezuela RFI for the Supply and Delivery of Different Research Laboratory Materials and Equipment for the Seven Center of Excellence of Addis Ababa Science & Technology University.
– copy United Nations Office for Project Services Tender 27 Feb 2018 South Sudan Production of Signature Video for World Immunization Week (24- 30 April) United Nations Children's Fund Tender 12 Mar 2018 South Sudan Provision of Event Decoration, Audio-Visual and Printing Services United Nations Office for Project Services Tender 08 Mar 2018 Israel INVITATION TO BID FOR THE ESTABLISHMENT OF A FRAME AGREEMENT FOR THE SUPPLY OF TONERS AND CARTRIDGES Office of the United Nations High Commissioner for Refugees Tender 13 Mar 2018 Rehabilitation of Anbar University Bridge Ramadi City – Anbar Governorate – Iraq United Nations Development Programme Tender 27 Feb 2018 New Zealand UNDP-IRH-RFQ-2018-01 – Provision of Simultaneous Virtual Reality Screening Services United Nations Development Programme Tender 11 Mar 2018 Mauritania IRAQ-ITB-2018-007 (9138139) Rehabilitation of the intake central water treatment plant and network connection for the surrounding areas in Abu Ghraib district.
United Nations Children's Fund Tender 09 Mar 2018 Israel UNICEF Bidding opportunity for portable bact. field test kits – Invitation to bid 19479 United Nations Children's Fund Tender 28 Feb 2018 Senegal PRESTATION DE SERVICES DE CONCEPTION GRAPHIQUE POUR LE BUREAU REGIONAL DE L'AFRIQUE DU CENTRE ET DE L'OUEST À DAKAR, SENEGAL United Nations Population Fund
Afghanistan Albania Algeria Andorra Angola Antigua and Barbuda Argentina Armenia Australia Austria Azerbaijan Bahamas Bahrain Bali Bangladesh Barbados Belarus Belgium Belize Benin Bermuda Bhutan Bolivia Bosnia-Herzegovina Botswana Brazil Brunei Bulgaria Burkina Faso Burundi Cambodia Cameroon Canada Cape Verde Cayman Islands Central African Republic Chad Chile China Colombia Comoros Congo (DRC) Congo-Brazzaville Costa Rica Côte d'Ivoire Croatia Cuba Curacao Cyprus Czech Republic Denmark Djibouti Dominica Dominican Republic East Timor Ecuador Egypt El Salvador Equatorial Guinea Eritrea Estonia Ethiopia Finland France Gabon Gambia Georgia Germany Ghana Greece Grenada Guadeloupe Guatemala Guinea Guinea-Bissau Guyana Haiti Honduras Hong Kong Hungary Iceland India Indonesia Iran Iraq Ireland Israel Italy Jamaica Japan Jordan Kazakhstan Kenya Kosovo Kosovo Kuwait Kyrgyzstan Laos Latvia Lebanon Lesotho Liberia Libya Liechtenstein Lithuania Luxembourg Macedonia Madagascar Malawi Malaysia Maldives Mali Malta Martinique Mauritania Mauritius Mexico Moldova Monaco Mongolia Montenegro Montserrat Montserrat Morocco Mozambique Myanmar Namibia Nepal Netherlands New Zealand Nicaragua Niger Nigeria Norway Oman Pakistan Panama Papua New Guinea Peru Philippines Poland Portugal Puerto Rico Qatar Romania Russian Federation Rwanda Saint Kitts and Nevis Saint Lucia Samoa San Marino Saudi Arabia Senegal Serbia Seychelles Sierra Leone Singapore Slovakia Slovenia Solomon Islands Somalia South Africa South Korea South Sudan Spain Sri Lanka Sudan Suriname Swaziland Sweden Switzerland Syria Taiwan Tajikistan Tanzania Thailand Togo Tunisia Turkey Turkmenistan Uganda Ukraine United Arab Emirates United Kingdom United States Uruguay Uzbekistan Vanuatu Venezuela Viet Nam Vietnam Virgin Islands, British Virgin Islands, U.
S. Yemene Zambia Zimbabwe
For the best user experience with DevelopmentAid we recommend using Chrome, Firefox, Safari, Edge or another browser.
TRAVAUX D'AMENAGEMENT INTERIEUR DES NOUVEAUX BUREAUX DE L'ORGANISATION INTERNATIONALE DU TRAVAIL SITUES A DAKAR SENEGAL has been closed on 10 Nov 2017. It no longer accepts any bids. For further information, you can contact the International Labour Organization
Accounting Agriculture Automotive Beverages Business Services Chemicals Construction & Engineering Consulting Consumer Goods & Services Defence & Security Education & Training Electronics & Electrical Energy & Utilities Finance & Insurance Food Government Information Technology Legal Machinery & Equipment Manufacturing Marketing.
Media & PR Metals Mining Oil & Gas Paper, Wood & Furniture Pharmaceutical & Medical Real Estate Retail Telecommunication Textile Tourism Transport & Logistics
TRAVAUX D'AMENAGEMENT INTERIEUR DES NOUVEAUX BUREAUX DE L'ORGANISATION INTERNATIONALE DU TRAVAIL SITUES A DAKAR SENEGAL
Plans des bâtiments pour les travaux d'aménagement intérieur des nouveaux bureaux de l'OIT à Dakar – 2e étage
Accueil OITRégions et paysAfriqueA propos de la régionBureaux en régionETD/BP-OIT- DakarPlans des bâtiments pour les travaux d'aménagement intérieur des nouveaux …
Télécharger: Plans des bâtiments pour les travaux d'aménagement intérieur des nouveaux bureaux de l'OIT à Dakar – 2e étage‎pdf – 0.1 MB‎
Donors ASIA-PACIFIC ECONOMIC COOPERATION COUNCIL OF EUROPE DEVELOPMENT BANK DEPARTMENT FOR INTERNATIONAL DEVELOPMENT EURASIAN DEVELOPMENT BANK INTERNATIONAL ORGANIZATION FOR MIGRATION INTERNATIONAL PLANNED PARENTHOOD FEDERATION SOUTH ASIA REGION INTERNATIONAL RENEWABLE ENERGY AGENCY MINISTRY FOR FOREIGN AFFAIRS FINLAND SWEDISH INTERNATIONAL DEVELOPMENT AGENCY UNITED NATIONS PROGRAMME ON HIV/AIDS Find out more
Related Images of Closed Tender Travaux D'amenagement Interieur Des Nouveaux