Musée Architecture Paris
idee interieur maison design Musée Architecture Paris
idee interieur maison design Musée Architecture Paris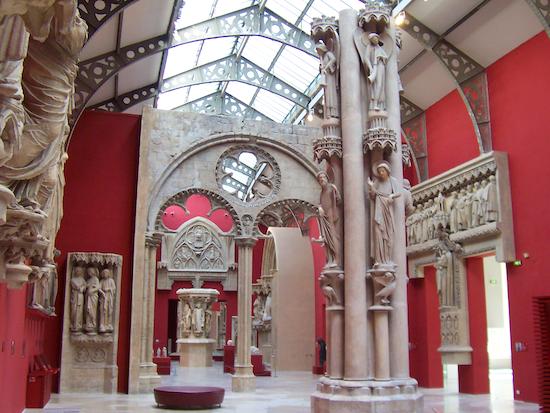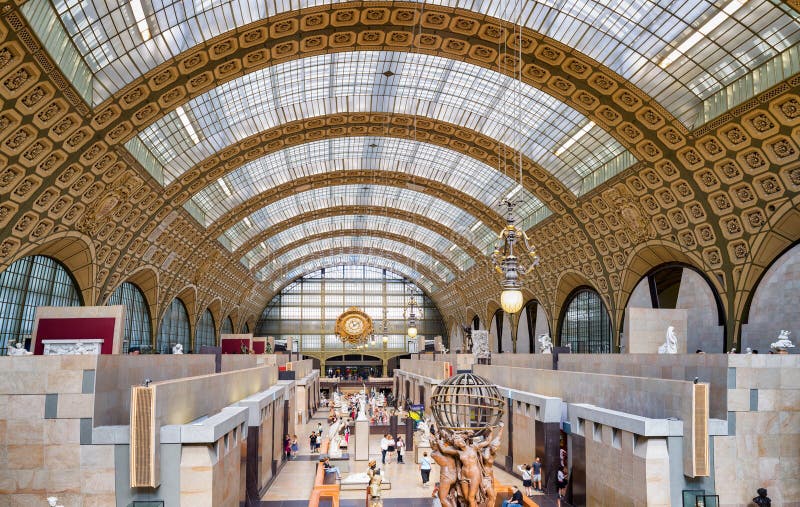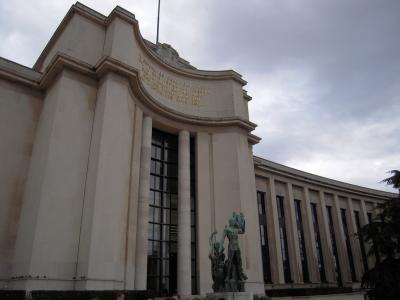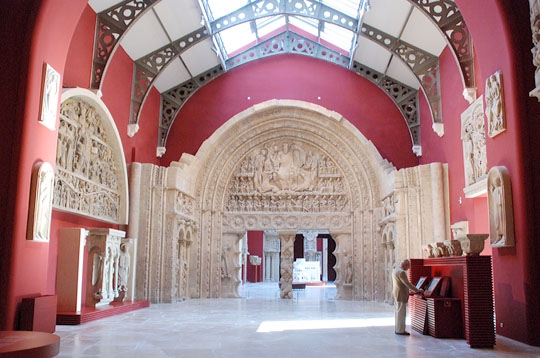 – Physical disability: establishment accessible to those in a wheelchair. A specific place reserved for wheelchairs in the auditorium. – Visual disability: elements which can be handled in the permanent collections, touch tours and descriptive tours available for groups on request and once every quarter for individuals.
Adapted documentation. – Hearing disability: possibility of bookings and contact by email. Hearing aids with induction hearing loops. Guided tour in French Sign Language. – Mental disability: for permanent collections, illustrated cards are available to contextualize the works on display.
Group workshops, based on observation, dialogue and a sensitive approach to the collection offered on request. Contact: [email protected] / +33 (0)1 58 51 52 00Detailed description of accessibility at the Cité de l'Architecture et du Patrimoine is available on accessible.
net, and guaranteed by the Paris Île-de-France Regional Tourist Board.
Offre adaptée aux personnes en situation de handicap Auditif Mental Moteur Visuel Facilités d'accès proposées
Réservation obligatoire au moins un mois avant le jour de la visite, en ligne sur www.citechaillot.fr rubrique Activités/En groupe. Renseignements : par téléphone au +33 (0) 1 58 51 50 19 du lundi au vendredi de 10h30 à 12h30 et de 15h à 17h ; par email à [email protected]
fr ; par courrier à Direction des publics – réservations Groupes – Cité de l'architecture & du patrimoine – 1 place du Trocadéro et du 11 novembre – 75116 Paris
Tous les types d'activité Paris Passlib' Culture & loisirs Cabarets & Spectacles Croisières Excursions Transports
Coach park Drop-off point for coaches on Place du Trocadéro.
Programme available on www.citechaillot.fr under the 'Activities' tab. Guided tours of the permanent collections are regularly organized on Wednesday at 3.30pm.
Booking necessary at least one month in advance of the date of visit, online at www.citechaillot.fr under the 'Activities' / 'Group activities' tab. Information: by telephone on +33 (0)1 58 51 50 19 from Monday to Friday, from 10.
30am to 12.30pm and from 3pm to 5pm; by email at [email protected] ; by post: Direction des publics – réservations Groupes – Cité de l'architecture & du patrimoine – 1 place du Trocadéro et du 11 novembre – 75116 Paris
En utilisant ce site, vous acceptez l'utilisation des cookies à des fins d'analyse, de publicités et de contenus personnalisés. Pour en savoir plus, cliquez ici
Support à la visite Un visioguide en français et anglais est compris dans le billet d'entrée aux collections.
Explore 1,000 years of the history of architecture at the Cité de l'Architecture & du Patrimoine. Situated at the Palais de Chaillot, opposite the Eiffel Tower, the Cité de l'Architecture & du Patrimoine presents some 1,000 years of architectural creations.
The museum offers visitors a journey through the rich architectural heritage of France, from the Middle Ages to the present day, stretching over 8,000 m² . Some examples include life-size productions of the doorway of Chartres cathedral, the painted cupola of the cathedral of Cahors and an apartment from Corbusier's 'Cité radieuse', reproduced in full size.
Models, videos and drawings complete the collections. Diverse temporary exhibitions (monographs of architects, exhibitions relating to current themes, exhibition workshops for children, etc.) focus on history or the challenges of today.
Guided tours, video guides and games for children all contribute to making the greatest masterpieces accessible to everyone. Come and see how architecture and the urban landscape which forms the background to all our everyday lives have evolved over the years.
The Cité also has a bookshop cum shop and a cafe with a terrace and wonderful views of Paris.
Ouverture exceptionnelle Pâques Lundi de Pâques Ascension 8 mai Pentecôte lundi de Pentecôte 14 juillet 15 août 1er novembre 11 novembre
Visitor tools Video guide in French and English included in admission ticket to the collections.
Restaurant Café Carlu. Bookings: +33 (0)1 47 05 65 57 – [email protected] Open to the general public and groups of up to 40 people. Lovely terrace in summer.
Offer adapted to disabled visitors Hearing Mental Physical Visual Access facilities
Néoclassicisme (XVIIIe – XIXe)Romantisme (XVIIIe – XIXe)Réalisme (XIXe)Impressionnisme (XIXe)Symbolisme (XIXe)Fauvisme (XXe)Cubisme (XXe)Modernisme (XXe) Expressionisme (XXe)Futurisme (XXe)Dadaisme (XXe)Surréalisme (XXe)L'abstraction (XXe)Mouvement (XXe)Contemporain (XXe – XXIe)
Documentation in a foreign language English German Spanish Italian Chinese
The Galerie des Moulages and the Galerie d'Architecture Moderne et Contemporaine offer an exceptional view of the Eiffel Tower and the Seine.
Entrée libre le 1er dimanche du mois. Gratuit pour les -26 ans ressortissants de l'Union européenne, les enseignants du 1er et 2nd degré (hors expositions temporaires). Gratuit pour les visiteurs en situation de handicap et leur accompagnateur, demandeurs d'emploi et bénéficiaires des minima sociaux.
Galeries d'actualité : entré libre pour tous.
Permanent collections: €8 (€6 concessions). Temporary exhibitions: €9 (€6 concessions) or €5 (€3 concessions) according to price category (A or B). Permanent collections and exhibitions (combined ticket): €12 (€8 concessions)
1 place du Trocadéro et du 11 novembre 75116 Paris Tel.. +33 (0) 1 58 51 52 00 [email protected] www.citechaillot.fr
Services and facilities of the establishment Educational activities Gift shop Bookshop Member of the Paris Museum Pass Car park/Parking Coach park Visitor tools
1 place du Trocadéro et du 11 novembre 75116 Paris Tel. +33 (0) 1 58 51 52 00 https://www.citedelarchitecture.fr/
Under 18s (permanent collections) and under 12s (temporary exhibitions).
http://accessible.net/paris/musee-architecture/cite-de-l-architecture-du-patrimoine_52
By using this site , you agree to the use of cookies for analytical purposes, advertising and personalized content . more info click here
Programmation disponible sur www.citechaillot.fr rubrique "Activités". Des visites guidées des collections permanentes sont régulièrement organisées le mercredi à 15h30.
Services et équipements de l'établissement Activités pédagogiques Boutique cadeaux Librairie Membre du Paris Museum Pass Parking Parking cars Support à la visite
-18 ans (collections permanentes) et -12 ans (expositions temporaires).
Adapted activities and visits Loan of wheelchairs Free admission for disabled visitors on presentation of proof Free admission for the accompanying person Priority admission
Free entry for all on the first Sunday of the month. Free entry for those under 26 from countries within the European Union, as well as primary and secondary school teachers (except temporary exhibitions).
Free for disabled visitors and the person accompanying them, job seekers and those receiving French welfare benefits. Free entry for all to 'galeries d'actualité' ('topical galleries').
Visites et animations adaptées Prêt de fauteuils roulants Gratuité pour les personnes en situation de handicap sur présentation d'un justificatif Gratuité pour l'accompagnateur Accès prioritaire
Collections permanentes : 8€ (TR : 6 €). Expositions temporaires : 9€ (TR : 6 €) ou 5€ (TR : 3 €) selon la tarification (A ou B). Collections permanentes et expositions (billet combiné) : 12€ (TR : 8€).
All types of activity Paris Passlib' Culture & Leisure Cabarets & Shows Cruises Excursions Transports
Découvrez 1 000 ans d'histoire de l'architecture à la Cité de l'architecture & du patrimoine. Située au palais de Chaillot, face à la Tour Eiffel, la Cité de l'architecture & du patrimoine présente dans son musée près de 1 000 années d'ornementations et de créations architecturales.
Un parcours sur 8 000 m² invite à un véritable voyage parmi les trésors du patrimoine et de l'architecture française, du Moyen-âge à nos jours. Se côtoient ainsi le portail de Chartres, la coupole peinte de la cathédrale de Cahors et un appartement de la Cité radieuse de le Corbusier, reproduits en vraie grandeur.
Maquettes, vidéos, dessins, complètent les collections. Des expositions temporaires diversifiées (monographies d'architectes, expositions d'actualité, expositions ateliers pour le jeune public…), proposent un regard ciblé sur l'histoire ou les enjeux d'aujourd'hui.
Visites commentées, visioguides, parcours-jeux pour enfants, sont autant d'aides à la visite qui mettront les plus prestigieux chefs-d'œuvre à la portée de tous. Venez découvrir les témoins des grandes évolutions de l'architecture et du paysage urbain dans lequel chacun d'entre nous vit au quotidien.
La Cité offre aussi l'agrément d'une librairie-boutique et d'un café en terrasse avec vue sur tout Paris.
Documentation en langues étrangères anglais allemand espagnol italien chinois
La galerie des moulages ainsi que la galerie d'architecture moderne et contemporaine proposent une vue exceptionnelle sur la tour Eiffel et la Seine.
– Handicap moteur : établissement accessibles aux personnes en fauteuil roulant. Un emplacement réservé dans la salle de spectacle. – Handicap visuel : dispositifs manipulables dans les collections permanentes, visites tactiles et descriptives en groupe proposées à la demande et pour les individuels une fois par trimestre.
Documentation adaptée. – Handicap auditif : possibilité de réservation et de prise de contact par mail. Audiophones avec boucles magnétiques. Visite guidée en Langue des Signes Française. – Handicap mental : dans les collections permanentes, remise en contexte des œuvres présentées à l'aide d'un cartel illustré.
Ateliers en groupe, fondés sur l'observation, l'échange et une approche sensible des collections proposés à la demande. Contact : [email protected] / +33 (0) 1 58 51 52 00
Exceptional opening Easter Easter Monday Ascension Day 8 May Whitsuntide Whit Monday 14 July 15 August 1 November 11 November
AppareilsArchitectureArt monumentalBibliothèqueCinémaDécors intérieursDessinsFresquesGisantsMaquettesMatériauxMultimédiaPeinturePhotographieSalles de réceptionTombeauxUrbanismeVitraux